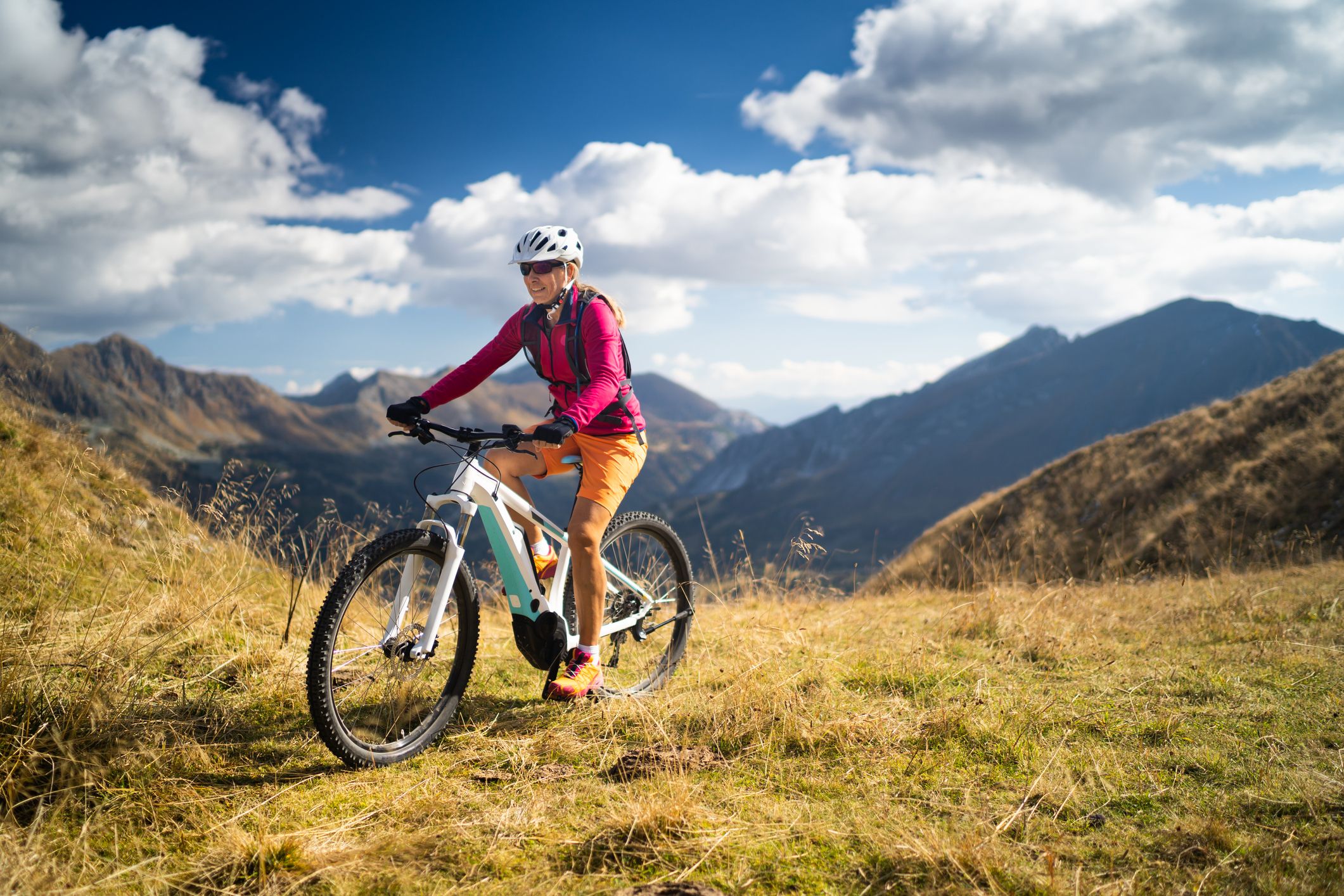 Best Bike for 70 Year Old Woman
* Products recommended in the post contain affiliate links. If you purchase something through our posts, we may receive a commission at no extra charge to you. See our full disclosures here.
When you reach the age of 70, you will start feeling a lot of changes in your body. But a life guided by a healthy lifestyle shouldn't deter you from living your life to the fullest. A healthy diet and exercise are factors that will keep your body in good shape even when you're aged 70.
Biking, for instance, is a hobby that will keep your body fit. It's also a fun pastime. Riding will provide you with enough exercise to stay fit. When you have a bike of your own, you can choose to take a ride every day to unwind and get your blood pumping. But to maximize the benefits of this hobby, you will need to have the best bike for 70-year-old woman.
What to Look Out for When Getting Bikes for 70-Year-Old Women
When you reach the age of 70, there will be some things that you will have to look out for when choosing a bike for riding. These include:
Comfort level
Back pains and arthritis are conditions affecting many senior citizens. To alleviate the pain caused by these conditions, there are comfort bicycles for seniors designed to reduce shock while eliminating the potential of feeling pain while you ride.
Therefore, some features you should consider in a bike are a saddle that's extra-wide, a seat that's well-padded, handlebar grips with cushions, and a front suspension. Also, choose a bike that will allow you to maintain an upright riding position while riding to ease the pressure on your back.
Brakes
Stay away from bikes with V-brakes or rim brakes as these will give you minimal control when you have to stop suddenly. These aren't the best options, especially if you plan to ride your bike in urban environments.
Instead, choose bikes with disc brakes that offer powerful stopping power to make it easier for you to come to a full and sudden stop if you need to. Hydraulic brakes can also stop the bike with less effort while mechanical brakes offer fine-tuned stopping control.
Type of bike
There are many different types of bikes that will put the fun back into cycling again - even if you're already in your golden years. To find out which one will best suit you, consider these different bike types:
Electric Bikes
Also called ebikes, these come in all styles and shapes. What makes this unique is that it has a motor and battery that provides you with electrical assistance while pedaling. This means that you can coast uphill and go for longer distances, which you might have difficulty with when you use other bikes.
Step-Through Bikes
Also called a low-step bike, this is a bike with a frame that doesn't have a standard horizontal crossbar that connects the stem of the handlebar to the post of the seat. The low-step frame of this bike is a huge advantage to senior cyclists as it will keep your bike in a vertical position so that you can easily step through with just one foot.
Dutch Style
These bikes generally have a more upright riding position, and often come in combination with a low-step frame where the handlebars are above the saddle. This will keep your weight on the saddle instead of your wrists. As such, it lessens the pain associated with bike riding dramatically allowing you to cycle, change gears, and brake easily.
Top 5 Bikes for 70-Year-Old Women
#1. Sixthreezero Womens Beach Cruiser Bicycle
sixthreezero Womens Beach Cruiser Bicycle allows you to cruise around the neighborhood on a stylish around-the-block model that's supremely comfortable. It features sweeping cruiser handlebars and an upright riding design to help keep your shoulders and back relaxed.
Because of the ease and comfort the sixthreezero Womens Beach Cruiser Bicycle offers, it's perfect for casual rides on various types of surfaces like the beach, a bike path, or on streets. The bike comes 85% assembled offers ease, comfort, and an eye-catching design. It also offers affordable quality for different types of riders.
Pros
Classic bicycle with a durable frame made of steel.
Ideal for upright bike riders to make the shoulders and back feel comfortable.
Has wide handlebars with foam grips and a dual-spring saddle.
Stylish, comfortable, and easy to ride.
Cons
It's quite challenging to put together even with an assembly manual.
Issues with customer service.
#2. Ancheer Electric City Bike
Ancheer Electric City Bike offers a luxuriously smooth ride thanks to its wheels and high-volume e-cruiser tires. The heart of this ebike is its lithium-ion battery with a large capacity that allows the motor to go up to 16 mph for more than 30 miles. You can charge the ebike at your own convenience. It uses disc brakes for superior stopping power in all types of weather.
The Ancheer Electric City Bike has a 6-Speed gear that increases its hill-climbing power, furthers its range variation, and increases its terrain adaptability. It has an inclusive pedal-assist design with a low step-through frame that makes it easier to mount on and dismount the bike. The wide handlebars with a swept-back design help you to ride with a relaxed and upright posture.
Pros
Has mechanical disc brakes on the front and back for reliable stopping power.
Comes with comfort features like wide handlebars and a high-strength suspension fork.
Made of high-quality aluminum alloy making it easy to maneuver.
Features 3 different modes for you to use.
Cons
Some issues with the battery.
Poor customer service.
#3. Schwinn Discover Hybrid Bike
Schwinn Discover Hybrid Bike is a great choice for men and women of varying heights. It's a sturdy and robust bike that can carry a lot of weight making it handy for shopping and running errands. This bicycle has a special SR Suntour suspension fork that cushions the gears so you can control the speed on your own.
The Schwinn Discover Hybrid Bike has Promax Alloy linear brakes that offer a smooth and efficient braking system. This makes it ideal for urban commutes where you might ride into traffic. The bike also has comes with swept-up handlebars for a better grip, especially for heavy or tall people.
Pros
Suitable for men, women, and people of varying heights.
Has a sturdy, lightweight frame made of aluminum.
Features a padded seat and swept-back handlebars for superb comfort.
The fenders will keep dirt off you and it has a rear carrier too.
Cons
The material of the rear rack isn't high-quality.
t's quite challenging to put together.
#4. Huffy Nel Lusso Women's Cruiser Bike
Huffy Nel Lusso Women's Cruiser Bike is a great option for women who have things to do and places to go. It's the perfect commuter companion. The bike has a basket in the front with space for all of your essential items. If you have to carry more, you can use the rack on the rear that's easy to equip and provides secure storage.
The Huffy Nel Lusso Women's Cruiser Bike also keeps your sports bottle close by thanks to the handlebar's convenient beverage holder. This bike features classic fenders for the stylish protection of the wheels. Other comfort features include dual-density pedals and grips, and a padded spring saddle.
Pros
The rims are of alloy material making the bike suitable for all types of weather.
The seat binder has a quick-release feature for easy adjustment.
Has classic fenders that will keep you dry while you ride.
Features all-wear pedals that provide more comfort.
Cons
The frame is quite heavy.
It's challenging to assemble.
#5. Firmstrong Urban Lady Single Speed Bike
Firmstrong Urban Lady Single Speed Bike comes from a brand that has done great work in the coloring and styling of this classic model. The bike's classic look includes a black seat and a mint green frame. The white-colored wheels and black tires give a wonderful contrast and a photographic look.
The frame of the Firmstrong Urban Lady Single Speed Bike is of high-grade steel that's sturdy and strong. This is the strength needed on the road to keep your bike from skidding. This single-speed cruiser will be a great companion for your relaxed and easy rides.
Pros
Made of steel material that's very durable and lightweight.
Balloon tires offer a cushioned ride and a classic look.
Oversized seat and wide handlebars with grips made of rubber.
Offers comfort for various riding and sitting positions.
Cons
Not suitable for all types of terrain.
Doesn't come with a handbrake.
Verdict
Biking today has become more than just riding for fun. It's also very important for health and other practical purposes. It is perhaps the cheapest mode of transportation. It's easy to learn how to ride a bike, which is why people use it as a form of exercise, for entertainment, and for sports.
Although there already are many alternatives for you to choose from, many 70-year-old women still prefer using bicycles to get from one place to another. Hopefully, these bikes on our list will help you decide which one to buy.