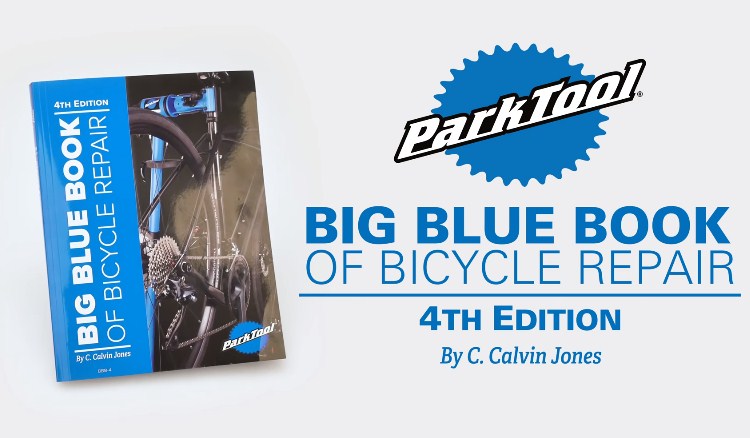 Best Bike Maintenance Book
* Products recommended in the post contain affiliate links. If you purchase something through our posts, we may receive a commission at no extra charge to you. See our full disclosures here.
Basic bike repairs need you to know what to handle in cases of a breakdown. You need a bicycle maintenance book to help in dealing with the situation. It will give you insights on the right tools to use in the specific part of the impact.
Having the right sources is crucial to ensure you properly repair the bike to make it last longer before incurring another issue. Here are some bike maintenance books to help you:
The Bicycle Guide to Complete Maintenance & Repair.
Park Tool Big Blue Book of Bicycle Repair.
Zinn & the Art of Road Bike Maintenance.
Just Ride.
Zinn & the Art of Mountain Bike Maintenance.
The Bicycle Guide to Complete Bicycle Maintenance & Repair
The Bicycle Guide to Complete Bicycle Maintenance & Repair will best suit you as a beginner in using a bicycle maintenance book. It provides information on general maintenance, whether you own a mountain, road, hybrid, cyclocross, or folding bike.
A clear explanation of setting up a place to repair your bike with a list of the right tools is what will introduce you to the first chapter. In the book, you will discover the many types of bicycle parts grouped down for a better understanding. This information is crucial in ensuring that you understand the mechanics and the working system of a bike. This knowledge will help you work on components that need attention to prevent early failure that may lead to a future crash.
To understand these components better, the book provides a detailed history of each part. This enables you to know how the bike evolved from a simple machine with a few basic components to what it is today. You become an all-rounded bike guru with the help of this book that gives an understanding of all aspects that make up a bike.
If you do not like having too many colors in sight, then this book best suits your bike maintenance needs. It lays down procedures in a black and white photo to show you what to expect when doing it alone.
Pros
It gives you knowledge of the general maintenance of a bike.
Provides detailed information on bike parts.
Cons
Contains black and white photo descriptions.
---
Park Tool Big Blue Book of Bicycle Repair
Park Tool Big Blue Book of Bicycle Repair is among the best bike maintenance books for intermediate mechanics. It is a great source of information for you when wanting to hit the nail on the head.
As the name suggests, the book provides Intel on the various Park bicycle tools needed for repair. You can look up for tools to buy even when in haste at the store with no clue of where to begin. The names of the equipment are in order of application point for easy understanding.
It informs you of the basic bike repairs like fixing a flat, tightening up loose bolts, reattaching loose chain, and rapping drop handlebars. Beginning with these is a step for you into recreating the bike to a complete overhaul. All you need is to get this book to start learning how to maintain bikes.
Information from this bicycle maintenance book is orderly to enable you to understand the processes involved. It gives clear descriptions of how to start the repair to the point of completion. In this stage, it tells you how the bike should function afterward and failure to it means you restart the whole process.
You will get an exciting experience going through this bike maintenance book even when resting after work. Be sure to share the thrill from it with family and friends to make the process fun.
Pros
Provides direct information on tackling the problem.
It gives information on the company to buy maintenance tools.
Cons
It is a bit overly detailed and the pros might find it a bit too much.
---
Zinn & the Art Road Bike Maintenance
Zinn & the Art Road Bike Maintenance is best to suit if you love using your bike on paved roads for competitions or exercising muscles. It gives you detailed information on how to handle basic repairs even in the middle of a deserted place.
You will not have to worry about serious accidents experienced by a road bike with this best bike maintenance book. It gives elaborate information on how to carry out simple repairs right to the advanced one on a road bike.
You get to have data on the different road bike components that are not present in other types of bicycles. This helps in focusing on specific points of interest to save on time rather than reading through a lot of fluff. The book gives detailed illustrations on how to work on each part for a better understanding.
You cannot miss a list of tools to use during repairs when going through this book. A detailed explanation of the usage of this equipment is in order of parts of the impact. It explains what tool to start with and which one to complete the repair.
If you are a racer, then owning this book gives you insights on preparing cyclocross bikes. It explains how to begin the process of creation with an elaborate guide on picking the right components for your racing bike.
Pros
It contains many elaborate repair illustrations.
Best suit for road bike users with maintenance issues.
Cons
Only used for road bike repairs.
---
Just Ride
Just Ride is the easiest book to get that will explain how to handle a bike repair most easily. It does not need you to be a professional maintainer to begin the maintenance journey.
This book will make you nostalgic because it uses bikes with full suspension and carbon fiber as basic examples. The old-fashioned way of repair is not that bad because it is the basis used by modern mechanics. This book will take you back in time, taking you on the road of becoming a good mechanic.
This bike maintenance book gives you a practical approach to handling basic repairs up to the difficult ones. It provides an elaborate explanation of what tool to use in the part of the impact and when to use them. These details are in a modest way, ensuring you take ample time handling the parts. This is important, especially if you are a beginner and a slow one.
It makes you enjoy the fun of cycling anytime and anywhere. You will not have to worry about calling an expert to handle a break down even when in a place far from a repair workshop.
Pros
It gives non-technical information.
It uses the basics of maintenance from a historical point.
Cons
Requires you to think out of the box.
---
Zinn & the Art of Mountain Bike Maintenance
Zinn & the Art of Mountain Bike Maintenance will give you information on the process of repairing, taking care of, and upgrading a mountain bike. It features easy to follow steps that will benefit you as a beginner.
This book will enable you to learn of the latest technology in bike maintenance, ensuring you remain updated. It will help you even after purchasing a new bike and incurring an accident in the mountain thickets with its advanced information. Going through it often enables you to grasp basic concepts of mending and you will stop carrying it around on an adventure.
It gives an elaborate explanation of the parts of a mountain bike and the various instances of distraction. Moreover, it explains how to handle the affected part alone in a detailed procedure explained in most of the pages. By the end of some years of going through it, be sure to be a guru like a bike mechanic next door.
Do not worry if you are new to handling a repair alone. Order this best bike maintenance book and get ready to begin this awesome journey. It will give you knowledge on not only repair and maintenance but also recreating your mountain bike from an accident to a newbie.
Pros
Gives correct information on the maintenance of mountain bikes.
It informs on changes in the technology of mountain bikes.
Cons
Not preferred for use for non-mountain bike repairs.
---
What to consider when choosing the best bike maintenance book
It is important to know what to look for in a book for guidance on bike maintenance. Here are some key points to note.
The type of bike
You may own a road, mountain, or hybrid bike, which needs different ways of maintenance. Get the right book to assist you to handle the specific type of bike that needs repair.
Your level of experience
Buy a book that falls in line with your level of experience in handling bike maintenance. There are those meant for beginners, intermediates, and professionals. Understand and accept your skills, then go ahead and choose the right book for you.
Conclusion
Bike maintenance does not need to be hard to do it alone but it needs following a set of guidelines. Getting the right book gives you the appropriate knowledge of how to carry out the procedure and it gives information on the specific tools to use. Do not shy off from getting out of the comfort zone and start handling bike repairs on your own.