Can You Use Clipless Shoes on Flat Pedals?
* Products recommended in the post contain affiliate links. If you purchase something through our posts, we may receive a commission at no extra charge to you. See our full disclosures here.
Once you select a bicycle that's suitable for your needs, choosing the right shoes will make a big difference to your riding experience. Your feet help you to build up speed, navigate obstacles and give you control of your ride. This is why wearing the right shoes is so important.
Manufacturers carefully design shoes for particular riding experiences and types of bicycles. They need to be comfortable to wear and yet effective in making every stroke of the pedals effective.
Flat pedal shoes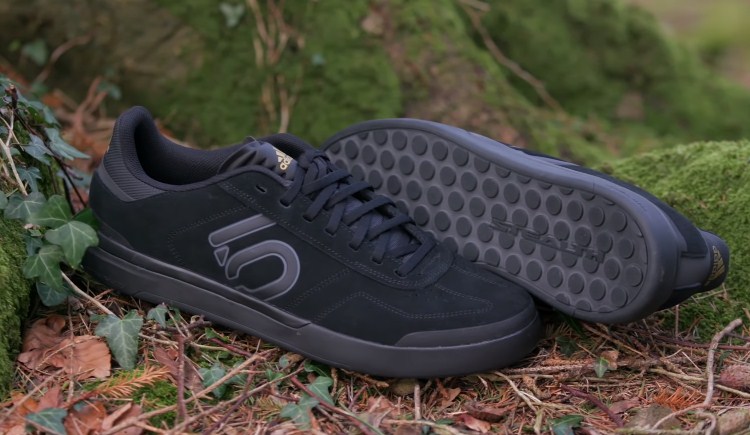 If you ride casually and you're cycling short distances, a flat rubber pedal works fine. This is the standard bicycle pedal that has a flat surface and is compatible with any kind of shoe. If you use clipless shoes on flat pedals, they probably won't offer you as good a grip as wearing flat-soled rubber shoes.
It is often quite difficult to tell the difference between shoes made specifically for flat pedals from standard shoes. They do, however, usually have a tough, quite rigid sole to help keep your feet steady and in the best position for energy transfer. Grippy outsoles help your feet to stay in position on the pedals.
Five Ten has become a dominant brand for these flat shoes and although they are fairly costly, the sole is stiff enough for riding, sticks to the pedals very well and has enough flex for walking.
As a beginner rider, you can wear flat shoes to give you a chance to focus on fundamental techniques without having to worry about clipping in and out of pedals or ending up on the ground when you can't free your feet in time. It takes practice to become accustomed to riding with clipless shoes and pedals.
What are clipless shoes?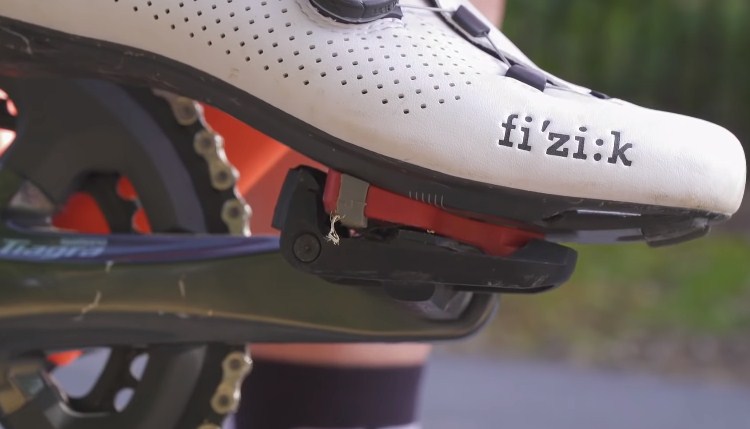 Clipless shoes use a cleat attached to the sole to clip into your pedals. They may take a bit of getting used to but they offer many advantages. They help you to make the most use of your energy as the foot-to-pedal connection is better.
You use your whole pedal stroke, including the upstroke. You have more control over your bike and can focus on your training without having to adjust your feet every few strokes of the pedal.
How do clipless shoes work?
The sole has a pattern of holes that accept specific cleats. Clip-in pedals are compatible with a specific pattern. All the parts must have the same pattern – typically 2-bolt or 3-bolt cleats – or they aren't able to work together.
Shoes with 2-bolts are used for everything from mountain biking to gravel riding. You can walk easily in these shoes because the cleats are recessed. Shoes with 3-bolts have exposed cleats, so they are more difficult to walk in and are mostly used for racing and road riding.
A clipless system
If you cycle more seriously, where you ride, the distance you cover and your speed changes. There's more risk of your feet slipping off the pedals and even if they don't, you waste energy as they change position on the pedals. The ideal position is to have the balls of your feet on the center of the pedals.
Using a clipless system helps many riders to feel more confident and powerful on their bikes. A clipless system consists of the pedal, the cleat and the sole. When the system is engaged, your feet are connected to the pedals and won't come off.
To get out, you swing your heels to the outside, and the pedals release. Because your feet are locked into the pedals, it gives you more power while accelerating and climbing and more control for maneuvers such as hopping obstacles if you're riding off-road. You can get your feet in and out quickly with practice, so you can land safely if you need to dismount in a hurry.
The shoe you pick must be compatible with the pedal system your use. Most quality shoes work well with major pedal systems but you do get mismatches every now and then and you want to avoid those.
A final word
You want to wear shoes that will improve your cycling performance and keep you comfortable and safe no matter where you ride. Flat pedal shoes are fine for certain types of riding and grip better than clipless shoes on a flat pedal. If you're cycling off-road, using a clipless system is the best way to keep your feet on the pedals when you're flying downhill and dodging obstacles.