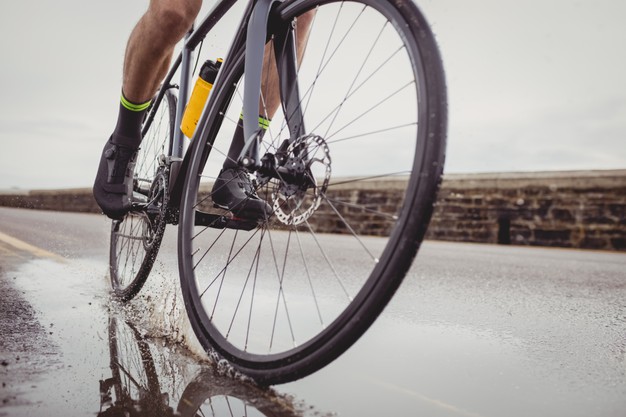 Best Value Cyclocross Wheels
* Products recommended in the post contain affiliate links. If you purchase something through our posts, we may receive a commission at no extra charge to you. See our full disclosures here.
Cyclocross racing helps keep cyclists in shape during off-season competitions. This, however, is a lot more intense as it requires both road-riding and cross-country skills. Many consider cyclocross a hybrid sport. When you have the right equipment – specifically the tires – it will make a huge difference in your overall performance.
Whether you go on-road or off-road biking, you need the best cyclocross wheels. This requires a combination of features to help to keep you in a good position while allowing you to control your bike well. Because of this, finding the best value cyclocross disc wheels is highly important.
What to Look Out for When Getting the Best Mountain Bike for Tall Riders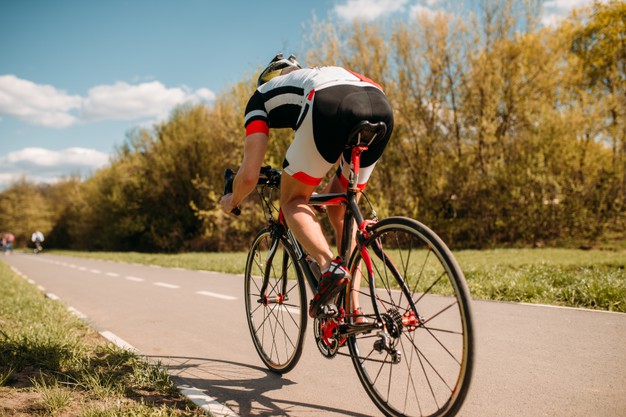 The most common question asked when choosing which wheels to buy is what makes one wheel better than the others? This may sound like a simple question but the answer is more complicated than it seems because the definition of the best cyclocross wheels varies with different riders. To get the best wheels, look for the following:
Quality
Often, professional cyclocross riders choose wheels that have well-defined general traits including mid to low profile rims, good compatibility with disc brakes, strictly in carbon, and equipped with thru-axle.
You can find a number of wheel brands that offer different wheels with these basic features. The difference you may see is production-related – a detail that might affect performance and product quality.
Braking Surface
Machined aluminum brake surfaces have proven to be more dependable compared to carbon brake surfaces although the difference in performance isn't that significant. If you have a more contemporary setup with disc brakes, you don't have to worry about this much because the rotors are the ones responsible for this feature.
Rigidity
Cyclocross bikes aren't shock-absorbing. The bike's frame is like the frame of a racing bike. It only differs in its geometry that adapts better. These days, manufacturers try to prevent bikes from absorbing much of your motion. If you use rigid wheels, you can have a highly-reactive bike system even in the most taxing shifts in rhythm.
Smoothness
You have to make sure that the hubs on your bike are as smooth as possible. Any mechanical backlash will slow you down.
Lightweight and Durable
One of the main criteria that you should consider before purchasing a new pair of wheels is the weight factor. If possible, opt for lightweight models, especially for cyclocross racing. It is also important to opt for wheels that combine minimum weight with a high index of reliability.
This means that the wheels should have the strength to withstand the unevenness of unpaved terrains, prevent crack formation in the carbon, and ensure the disc's effective braking.
Top 5 Cyclocross Wheels
1. SunRise Bike Carbon Fiber Road Wheelset Clincher Wheels
The SunRise Bike Carbon Fiber Road Wheelset Clincher Wheels are popularly considered the best quality cyclocross disc wheels. They come with a carbon fiber wheelset with a 50mm Clincher. The wheels come with a 700c configuration that makes them resistant and smooth while you ride. You will feel amazed by the modern design, lively, and attractive look of the wheels.
This set of wheels is impressively light, which means that it improves your bike's performance and speed. Other features are that the SunRise Bike Carbon Fiber Road Wheelset Clincher Wheels are super textured and lightweight, allowing you to reach high speeds in a short amount of time. This lightweight feature makes the wheels responsive enough to allow quick movements on the track while making movement easier too.
Pros
Made of highly durable Carbon Fiber-Toray T700 with a 3k Glossy rim finish.
Lightweight but reliable.
Comes with a warranty good for 2 years.
Cons
The rear wheel tends to flutter when you brake heavily.
2. ICAN 86mm Carbon Time Trial Wheelset
The ICAN 86mm Carbon Time Trial Wheelset with its tubeless technology and other amazing features is one of the best value cyclocross wheels in the market today. Consider these wheels as a compromise air-dividing weapon built around the ICAN 86mm, clinker rim made of 100% carbon. This wheelset is cleverly designed to allow you to reach the flat maximum speed and cover longer distances with minimal effort.
If you're looking for something that's difficult to find in a "standard" wheelset, then you will feel impressed with this model. This is the most pneumatic rim you will ever see. It has a deep rim that you will find on the wheels. The ICAN 86mm Carbon Time Trial Wheelset is the best choice, especially for jointer rides. Moreover, it's constructed from high-quality material and as such, you will get to use it for a long time.
Pros
Has a wide rim that is extremely aerodynamic making it ideal for long rides.
Lightweight yet strong enough to carry riders who weigh up to 110 kg.
Comes with a warranty good for 2 years.
Cons
Riding downhill can be a bit challenging with these wheels.
3. CDHPOWER 29″/700C Black Aluminum Mag Wheels
The CDHPOWER 29″/700C Black Aluminum Mag Wheels are another popular option although this one is aluminum. Because of their physical properties, many bikers today opt for aluminum wheels. These wheels are very durable and light making them perfect for motorized bikes. This is another superior set of wheels that's very easy to install.
The aluminum wheels have a great appearance, can become untidy very quickly, and the hard wheels fit perfectly. Its great features and attractive appearance have fascinated so many cyclists that it has become a best seller. But one of the main reasons why cyclists have a preference for the CDHPOWER 29″/700C Black Aluminum Mag Wheels is that they are both durable and lightweight. Since the wheels are basically designed for motorbikes, you don't need an adapter for them. All you need is a sprocket.
Pros
Mainly designed for motorized bikes.
Easy installation.
Made of high-quality material making the wheels highly durable.
Cons
The bolts aren't long enough.
4. SunRise Bike 88mm Wheelset Clincher
The SunRise Bike 88mm Wheelset Clincher is a set of wheels with vibrant and elegant rims. The SunRise Bike 88mm Wheelset Clincher is another perfect choice. Because of its vibrant nature, this wheelset has made it to the list of the best value cyclocross wheels.
For superior stopping performance, these wheels come with a 12-layer on-brake track made of carbon. Another interesting feature of the SunRise Bike 88mm Wheelset Clincher is that you will get all of these features for a fairly affordable and reasonable price. Other accessories you will get with wheels are black skewers and powerful brake pads.
Pros
Made of Carbon Fiber-Toray T700, which is extremely durable.
Has a 3k Matte rim finish and received an all pass from the EN quality standard test.
Comes with a warranty good for 1 year.
Cons
You need to balance the wheels first before you use them.
5. Superteam 700c Carbon Bicycle Wheel Clincher Wheelset
The Superteam 700c Carbon Bicycle Wheel Clincher Wheelset is an awesome choice, especially if you are a triathlon racing enthusiast. This is popularly considered by cyclists as very fashionable and is the best choice for cyclists who want to "feel the speed." This is possible by the specially-designed rim of the wheels. These are the fastest cyclocross wheels in the market that offer the best value.
One name you can trust when it comes to the best carbon wheelset is the Superteam 700c Carbon Bicycle Wheel Clincher Wheelset. There is nothing better than these triathlon wheels because they were specially made only for cyclists who don't want to fall back.
Pros
Made of high-quality and durable material.
You can have it customized according to your preferences.
Comes with a plain carbon fiber 3k knitted matte rim finish.
Cons
Some issues with air leaks.
What should you consider before buying cyclocross wheels?
Before making the all-important decision of purchasing high-quality cyclocross wheels, you first have to make sure that your choice will be a combination of both durability and performance. For this, you should consider a couple of things when buying the best value cyclocross wheel.
Your budget
Like anything else that might place a strain on your finances, you should think of your budget before purchasing your cyclocross wheels.
To fix a reasonable budget, do some research on the different options available. In this article, you already have a list of top products. The next thing you can do is to read different customer reviews on each of the product pages. From there, you can set your budget accordingly. Remember: Always stick to your budget when you buy.
Types of wheels
The type of wheels you need will mainly depend on what bike you have. No matter what you choose, make sure that they are already disc-brake or rim brakes specific. The difference between disc brakes and rim brakes is that disc wheels possess hubs that permit rolling.
Also, they usually possess rims with real brake surfaces to save the weight of the rim. But they don't have a mechanism to fix the rotors of rim-brake wheels. Rim brakes also have rim sides designed to withstand wear and tear. There are also some basic models of wheels that will give you an exceptional riding experience. These different types include:
These come in both tubeless models and standard-wheel models. You can select either one. The tubeless models have a unique design wherein the rims provide an airtight seal for use with tubeless tires. Working with tubeless tires that don't have any internal tubes will allow you to drive with lower traction. This gives you more control and a smoother ride.
These wheels are highly recommended for cyclists who like to race on the road. They are quite light, which makes them different from other wheels.
Hubs
The hub of a bicycle holds the bearings that allow the wheels to rotate. This part can make a huge difference in terms of how quickly your bike's wheels will spin. An excellent feature of any wheelset for cyclocross racing is a set of hubs with serviceable bearings. That way, you can easily replace them in case you encounter any issues.
Rim shape
The shape of the rim can also have a significant impact on the way you mount your wheels because the harder your bike's rim is, the more you will feel the road and path. In addition, the longer or deeper your triangular rim is, the more rigid your journey will be. This means that most of the time, you will feel stiffness on rough surfaces instead of what would usually experience on smoother terrain.
What's your purpose for choosing new cyclocross wheels?
Before you choose your new cyclocross wheels, you must first know what your purpose is. For one, the width that you select for your wheels is important based on your purpose. Having thinner wheels means less weight, which, in turn, makes you faster. This makes it a great choice for racing.
On the other hand, if you plan to run alongside your bike, selecting lighter wheels might not be the best decision. Here, you have to consider factors like rolling resistance, puncture resistance, and aerodynamics. The proper combination of these factors with the width of the wheels will give you the best results.
It is not necessary to purchase the biggest wheels. Although some of these wheels make for a more comfortable ride because of their growing dampness, you use most of them in more difficult situations. Having huge tires gives you the opposite effect, which means that you might end up with harder rides.
In terms of aerodynamics, you have to make sure that the width of your wheels matches the rims. While narrow wheels imply superior aerodynamics, they won't necessarily yield the best results unless you combine them with narrow rims.
Verdict
Finding the best value cyclocross disc wheels can be a challenging task but it is not impossible. In this article, we have given you a list of the best cyclocross wheels available on the market along with a convenient buying guide to help you out. Using the valuable information provided here,, you can choose the set of wheels that will suit your needs and preferences perfectly.